Sorting technology for mass-produced parts
Vibratory bowl feeders convey the workpieces using the micro ejector principle onto a circular spiral. With the aid of various orientation facilities (sorting devices or baffles the workpieces are aligned in the correct position.
Vibratory bowl feeders still represent the centrepiece of sorting technology today

A vibratory bowl feeder essentially comprises the following components:
Vibratory drive
Control unit
Upper sorting section with orientation facility
Coating (according to goods to be conveyed)
The direction of travel for vibratory bowl conveyor is laid down in the following figure:
direction of travel right = clockwise
direction of travel left = anticlockwise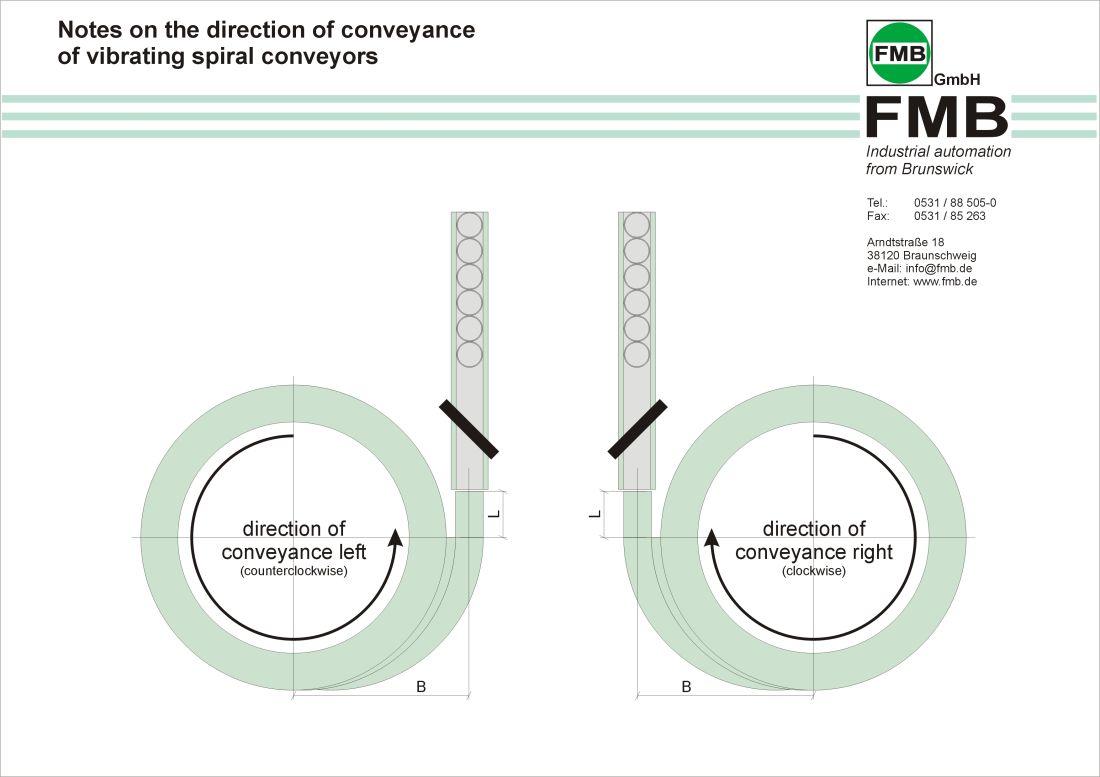 We use drives with diameters from 63 mm to 1,000 mm in the sorting units that we produce.
The units with diameters of 630 mm, 800 mm and 1,000 mm are extremely robust high-performance drives developed and produced in-house and unrivalled in terms of their efficiency and durability. These drives can be used to power sorting bowl tops with an upper diameter of 2 m.
Suitable control units are required for regulating the vibratory drives. They can be used to adjust the conveying speed and in many cases have a cut-off switch activated by filling level. Depending on the size of the storage hopper, we employ either phase control or frequency control units.
The bowl tops are hand-finished according to the specific material that has to be conveyed and may have a cascade, conical or cylindrical design. A special calculation program is used to match the geometry of the initial bowl top to the products to be sorted. We supply sorting bowls in a welded design or in cast aluminium. Bowl tops for pharmaceutical applications are made from stainless steel plate type 1.4404 and are supplied with a finish produced by glass-bead blasting or electrolytic polishing.
Production of the orientation facilities for the specific workpiece demands a great deal of expertise. This is an area where we can call on the wealth of experience in our team of sorting unit engineers, some of whom have been involved in the sector for decades.
The coating for the bowl tops is selected according to the material conveyed and uses either polyurethane or a conveyor brush.
FMB also supplies vibratory bowl feeders in pharmaceutical grade design.