FMB feed to combat the coronavirus pandemic
There are different types of test cassettes on the market, which are used, for example, for pregnancy or cancer tests. The intended use of such test cassettes is determined by an integrated test strip, which must be wetted with a drop of blood.
Due to the current COVID-19 pandemic and the greatly increased need for rapid tests, manufacturers of test cassettes have to react. The test cassettes are now required in larger quantities to detect antibodies against the pathogen SARS-CoV-2.
In order to meet the demand, the production volume has to be increased significantly and production has to be automated as far as possible.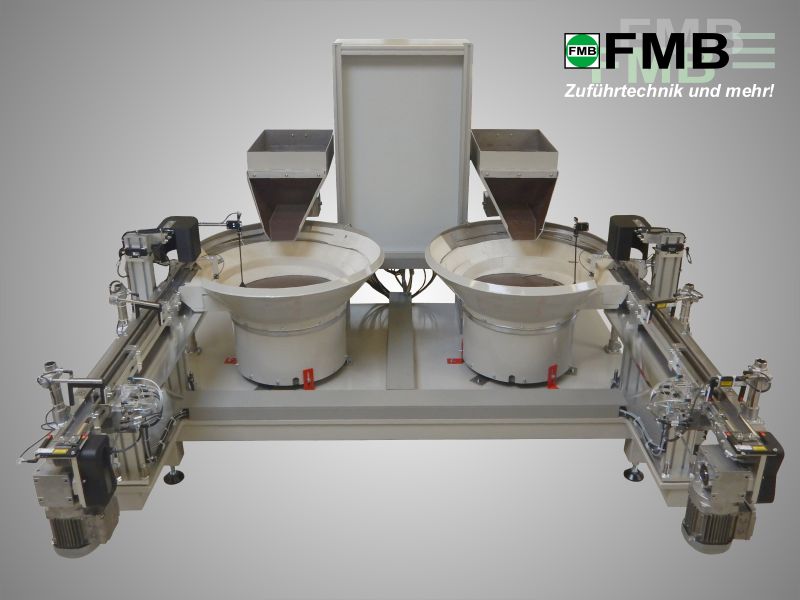 With our feeding device it is possible to feed the upper and lower parts in the correct position for two different types of cassette shapes. An integrated vision sensor ensures that only correctly positioned parts are transported to the removal position and separated.
The two supplied housing parts are then removed by 2 robots, placed on a workpiece carrier and equipped with a corresponding strip test.
Finally, the two housing parts are then closed and welded together.
Thanks to this automation, our customer is now able to produce up to 25 finished test cassettes per minute.