Storage and dosing system for tablets
We have again delivered bunker systems for tablets for a manufacturer of packaging machines for pharmaceutical products.
These are used to feed tablets, capsules or oblongs to a blister machine and pack them there.
The storage and dosing systems meet the current GMP guidelines.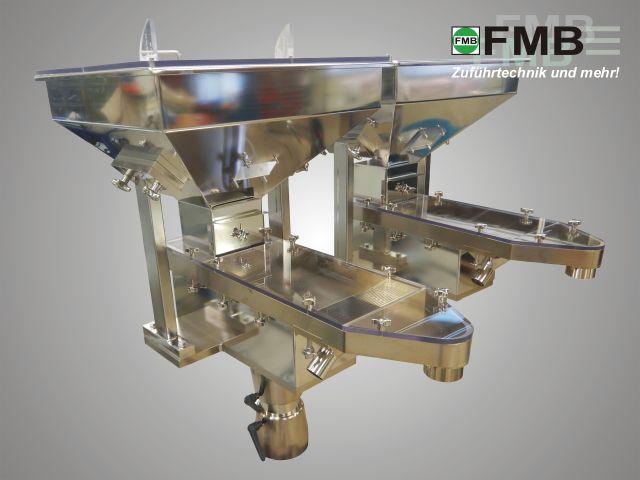 The static storage bunkers hold 50 liters and dose the tablets with a vibrating chute into the downstream feeder for blister packs.
The tablets are conveyed in the vibrating chute through a sieve insert so that smaller fragments and debris can be sucked off through a suction nozzle.
Due to the manually adjustable passage height, the delivery rate can be adapted to the circumstances.
Properties:
Handmade funnel made of stainless steel 1.4404
Electropolished surfaces
Reproducible milled aluminum parts with special coatings
Sieve insert for suctioning off dust and breakage
Material certificates for all materials used
FDA approval for all coatings used