The five thousandth order
Shortly before Christmas we were able to book our 5,000th order since the company was founded in 1994.
5,000 orders, a number we are very proud of.
We owe these orders to our long-standing and loyal customers, as well as to the trust that many new customers have placed in us in recent years.
And of course we also owe this number to our consistently delivered quality, without which we would not have achieved our good reputation on the market.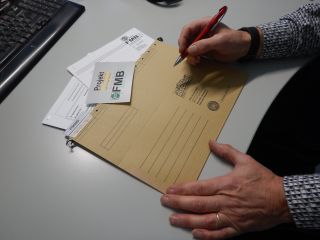 5,000 orders, an average of 175 per year.
Not every one of these orders is a noteworthy order, because it occasionally also includes small orders such as new coatings or orders for spare parts.
The majority of our orders involve spiral conveyors or complex assembly systems, and with each of these orders the number of satisfied customers grew.
There is hardly an industry for which we have not yet been able to work: screw industry, automotive, plastics technology, mechanical engineering, forming technology or pharmacy - our customers come from all industrial sectors.
5,000 orders, we say thank you 5,000 times.
We would like to thank all our customers, suppliers, business partners and especially our entire team for the good and successful cooperation and the trust placed in us over the past and future years.
Your FMB team from Braunschweig.